"F**k Being Cool" The Message Is Still The Same "Stay True".
People, Especially The Youth Often Follow Trends. They Follow Behind One Another, Or Feel They're Too Cool For Certain Things. This Garment Shares A Very Straightforward Idea That It's Okay Not To Always Be The Coolest Because Those Who Aren't Always The Coolest In The Room Are Often Real, Knowledgeable, Driven, And Successful.
"F**K Being Cool Stay True ♾".
Whats A Better Way Other Than Music & Sports That Influences The Minds Of People The Garment Especially One With A Message As Straightforward As It Gets.
The "NYC" Sweatsuit Was Introduced In Our Fall/Winter 19 And Infinity Season Fashion Show In Black, Purple, Grey, & Salmon Color Ways. However, During The F/W 19' Season Only The Salmon Color Was Released. In Our "2020 And Infinity" Season, We Were Able To Release All Color Ways From That Season That Wasn't Released And Restock The Salmon. Which Is Popular Among Celebrities And Has Been Worn By Celebrities By The Likes Of Fabolous Which Is Someone I've Grew Up And Drawn Great Inspiration From As Well As. Lala Anthony Who Is Known For Her Elegant But Also Cozy Style.
This Is The Coziest Sweatsuit By Far And Simply Unique There's Not Another Like It.
Simply Cozy.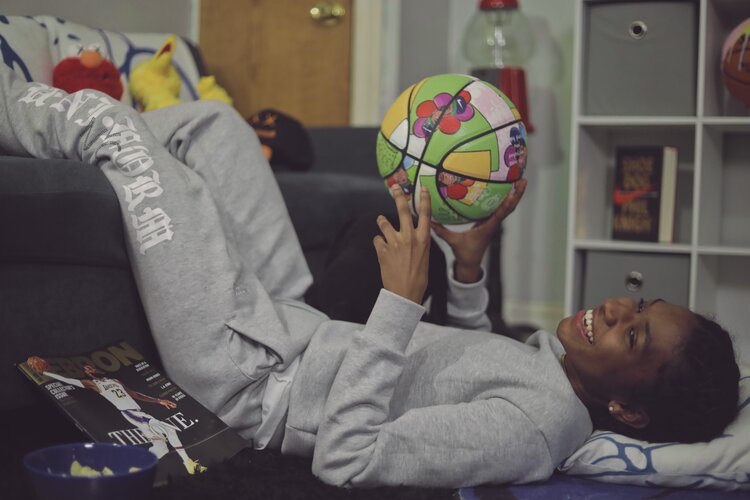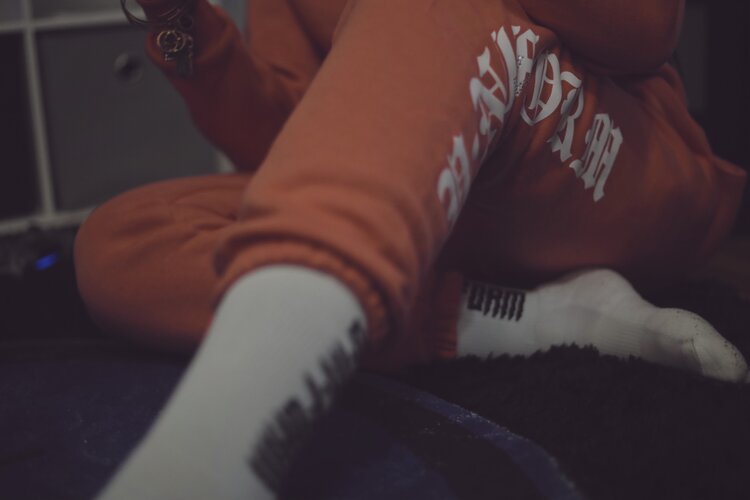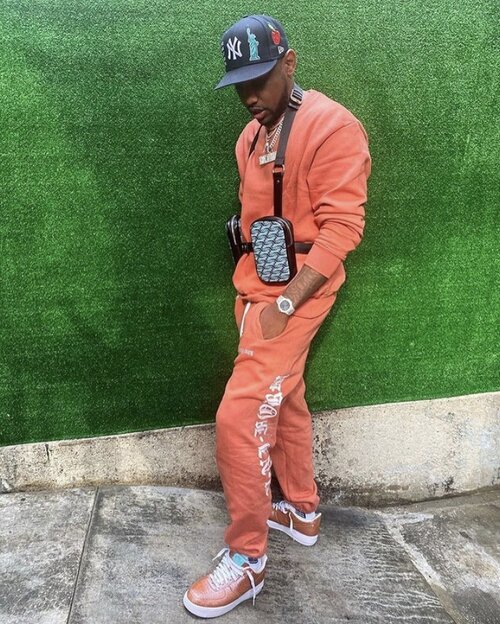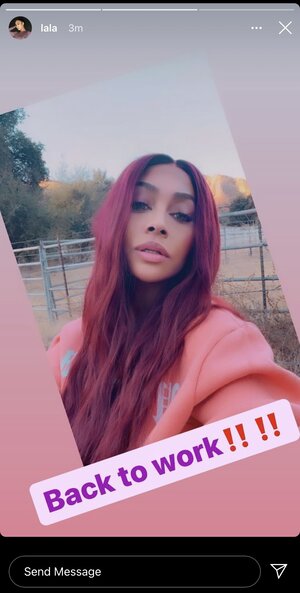 As A Brand Our Objective Is Not Only To Bring People Together But Also To Create Garments That Fit Your Identity And Provide Confidence Through Them. A Big Principle We Always Stood By When It Comes To Our Vision And Take On Fashion Is The Ability To Take Advantage Of Making Fashion Our Own.
Feeding Off This Idea We Are Proud To Bring To You The "U•NI•FORM Experience".
The "U•NI•FORM Experience" Is A Pop Up Shop Experience That Will Allow You To Make One Of Our Base Garment Your Own.
What Does That Mean?
During This Pop Up Shop You Will Have The Ability To Tie-Dye Our Popular "Phase 001 Stay True Hoodie" And Redefine It.
Fashion Is What You Make It, It's Your "U•NI•FORM".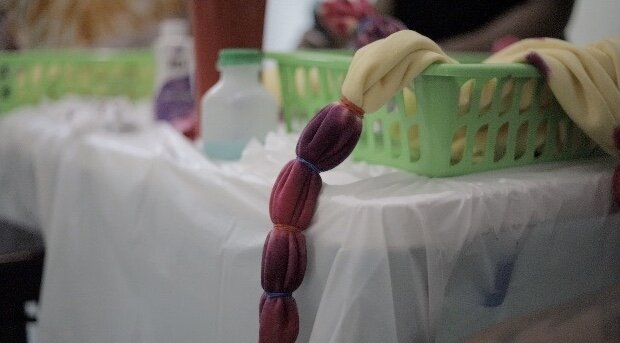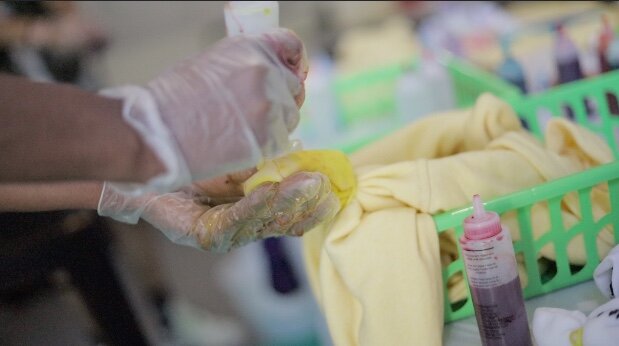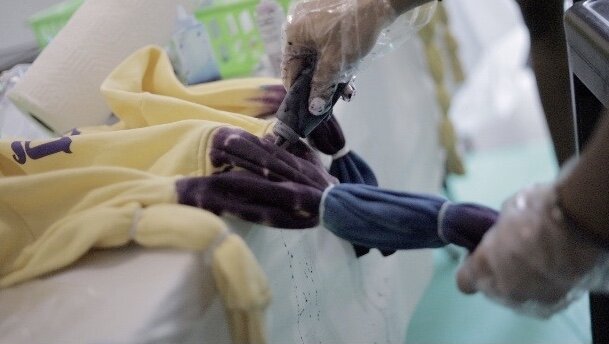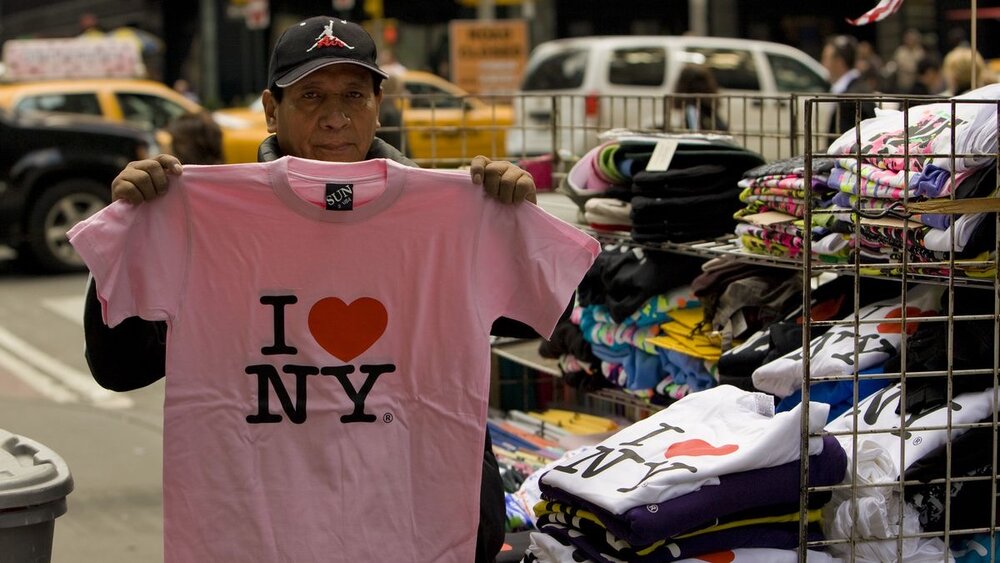 For Years The "I ❤️ NY" Shirt Concept Has Made Its Way To Become A Staple Design That's Shown Homage To New York City Heritage, Tourist Culture And Street Culture.
Over The Years This Concept Has Been Adopted By Sports Teams And Brands Of All Kind Especially In The Fashion Industry.
Including Us We Have Decided To Retro This Concept And Give It New Meaning Making It Our Own. The Philosophy Behind "U•NI•FORM", Is "Staying True To Yourself And What You Believe In" Being Birthed In Brooklyn, New York "We Are True To Our Home" The Big Apple 🍎🗽.